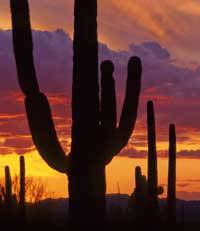 BEST LAWYERS 2020 PHOENIX MEDIATOR OF THE YEAR
Sherman has been named Phoenix Mediator of the Year by Best Lawyers in America for the second time in the past four years. In addition to those two designations, he was selected Phoenix Arbitration Lawyer of the Year in both 2016 and 2018.
AMERICAN
COLLEGE OF CIVIL TRIAL MEDIATORS
Sherman has been inducted as a Fellow in the American College of Civil Trial Mediators
Arbitration, Facilitation
and Mediation Cases
Sherman has extensive experience in resolving complicated disputes through both arbitration and facilitation/mediation. Examples of both are included in the links below.
Representative Cases Arbitrated
by Sherman Fogel
a four week hearing involving a $10 Billion claim against a very well known public company arising out of the failure of a start up e-commerce business
an international contract dispute between a local "Fortune Five Hundred" company and a Swiss Corporation
multi-million dollar construction dispute between a publicly held corporate owner and a large multi-state contractor involving the construction of a paper pulping plants
$3 Million contract dispute between a grower and a food processing company involving the financing, growing, harvesting, processing and delivery of organic produce
dispute involving the split up of a medical practice involving employment issues, share transfer restrictions and allegations of disability insurance fraud
dispute between developer of master planned community and owner of a commercial parcel within the community regarding alleged violations of the covenants, conditions and restrictions which could require destruction and removal of a partially constructed 8500 square foot commercial building
dispute between a large regional hospital and a national health insurance provider
dispute between the franchisor and a franchisee involving a product and process utilized in the construction industry
multi-million dollar dispute involving breach of executive employment contracts by the publicly held surviving entity following a merger
dispute between the franchisor and a franchisee involving site selection, construction and operation of multiple restaurants
$10 Million claim arising out of the split up of a family owned steel business having multiple divisions operating in several states
$20 Million claim between joint venture partners holding the patents to several important medical devises arising out of the sale of their company to a publicly held pharmaceutical company
dispute involving the supervised dissolution and liquidation of three inter-related medical and medical real estate partnerships and limited liability companies
dispute between a mining corporation and a contractor involving claims for additional compensation relating to dewatering of contaminated surface and ground water on the job site
claim by the limited partners, individually and derivatively against the general partners of several real estate investment limited partnerships and limited liability companies
multi-million dollar claim brought by a large national, but privately owned, corporation involving insurance coverage issues
multi-million dollar international contract dispute between a domestic family owned corporation and a Japanese mega-company arising out of the purchase and sale of commercial printing presses
five week hearing involving a twenty-six million dollar breach of contract dispute between two "Fortune Five Hundred" companies regarding the manufacture, sale, maintenance and repair of military hardware
Dispute arising out of a failed contract for the sale of a private water company due to the failure to obtain the timely transfer of the certificates of convenience and necessity
numerous general contract, corporate, partnership, real estate and other commercial disputes
Representative Cases Mediated or Facilitated
by Sherman Fogel
a high-profile dispute between a State and a City involving the development of hundreds of acres adjacent to a large municipal park, in which more than forty people participated, representing two school districts, several citizen activist groups, a private developer and various agencies and departments of the State and the City
disputes resulting from a dysfunctional Commission appointed by the Mayor of a City and in constant conflict with virtually every political and managerial agency and department of the City
U.S. Equal Employment Opportunity Commission nationwide pattern-or-practice action against a large publically held corporation alleging violation of the Americans with Disabilities Act
negotiation among multiple municipalities and public utilities involving the modification and extension of a forty year contract for the sale of municipal effluent for use in cooling nuclear reactors at a large nuclear plant
the restructuring of a multi-million dollar family owed high-fashion retail business operating at multiple locations in several states, involving three factions of the family, which was conducted in three phases, over approximately two years
dispute between a municipality and a religious organization involving the disposition of a historical building
dispute between the scientist/inventor/licensor and the licensee of patented scientific technology, resolved by an agreed division of the patented technology into industrial and medical applications and the reallocation of the rights to manufacture, use and sell products embodying the patented technology based upon the applications
contest for control of a multi-million dollar family owned business operating out of fourteen locations in three states
dispute between securities broker/dealer and customer involving claims in excess of $1 Million
a number of disputes between municipalities and commercial property owners arising out of eminent domain/condemnation proceedings
dispute between real estate purchaser, seller and title insurer involving allegations of misrepresentation in connection of the sale and issues of title insurance coverage and exclusions
employment contract dispute, involving claims in excess of $350,000 for wrongful termination, severance pay and bonuses, and counterclaims for breach of fiduciary duty
dispute between joint venture partners involving the development and marketing of computer software for use in the physical fitness industry
a highly publicized dispute involving the ownership and operation of a private athletic training facility utilized by Olympic athletes, which involved private contract issues, municipal zoning ordinances and special use permits, and vigorous neighborhood opposition, in all of which, a municipality was an active participant
dispute between institutional lender and borrower involving allegations by the borrower of breach of contract, wrongful foreclosure and defamation by lender
a dispute between beneficiaries of probate estate, involving allegations of fraud upon surviving spouse's community property interest and breach of fiduciary duty by personal representative and trustee
dispute involving investment contract, construction contract and joint venture agreement, the resolution of which paved the way for the completion of a privately owned charter school
dispute between three physicians involving the split up of a multi-office medical practice
dispute among four physicians involving internal governance of a multi-office medical practice and preservation of the partnership
dispute between owner, contractor and subcontractor involving collapse of construction project and allocation of responsibility
contract dispute involving two international credit cards, the issuing national bank and a corporation engaged in the discounted acquisition of delinquent credit card debt
dispute between hotel, condominium, office and retail developers and the representatives of numerous neighborhood associations and activist groups involving an update to a plan for the development and preservation of a major urban core of a large city, the resolution of which took almost five months and was ultimately approved by the city planning department, adopted by the city council and avoided a city wide referendum election
dispute among a State, fifteen Counties and a large publicly held corporation regarding personal property valuation and taxation
limited liability company internal governance dispute involving the development of a natural gas field valued at more than fifty million dollars
a number of disputes between a County and large publicly held corporations regarding real property valuation, assessment and taxation
lien foreclosure dispute arising out of the construction of a multi-use retail and office complex between the owner, owner's lender, title insurer, general contractor and approximately 60 of the general contractor's subcontractors, suppliers and sub-subcontractors
A number of disputes between lenders and borrowers arising out of mortgage foreclosures and deed of trust trustee's sales, including claims for deficiencies, involving residential and commercial properties
numerous private contract, corporate, partnership, real estate and other commercial disputes