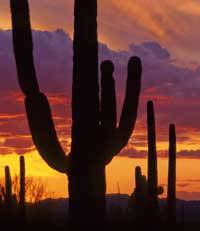 BEST LAWYERS 2020 PHOENIX MEDIATOR OF THE YEAR
Sherman has been named Phoenix Mediator of the Year by Best Lawyers in America for the second time in the past four years. In addition to those two designations, he was selected Phoenix Arbitration Lawyer of the Year in both 2016 and 2018.
AMERICAN
COLLEGE OF CIVIL TRIAL MEDIATORS
Sherman has been inducted as a Fellow in the American College of Civil Trial Mediators
$3,400.00 per day for mediation sessions and arbitration hearings
$425.00 per hour for pre and post mediation session and arbitration hearing preparation and other substantive work
No charge for ministerial case administration
Deposits of all estimated fees, based on the information provided by the parties, is required approximately one week prior to the mediation or hearing date. In arbitration cases where substantial pre-hearing discovery and motion practice is contemplated, a portion of the estimated fees will be required to be deposited shortly after the initial scheduling conference.
Most two party, or even three party, mediations require between six and hours of preparation time, billed at $425.00 per hour. If the parties and their attorneys anticipate that the materials they will be providing will require more than eight hours, they should advise Sherman as early as possible so that he can allow sufficient preparation time and adjust the amount of the fee deposits. Anticipating one day of mediation at $3,400.00 per day, and approximately eight hours of preparation time, at $425.00 per hour, the typical two or three party mediation will cost $6,800.00. Generally the parties split the cost equally.
Unlike mediation, the time required for and the cost of arbitration, is a function of many factors, such as the nature and size of the dispute, the actions and agreements of the parties and their attorneys regarding discovery, motion practice, length of hearing and form of final written award. The cost of the actual hearing will be $3,400.00 per day times the number of hearing days required by the parties and their attorneys. Sherman will charge $425.00 per hour for time spent in connection with discovery disputes, motions practice, study of pre-hearing materials and briefs, and post-hearing study of hearing notes, transcripts, documentary evidence and drafting the final award. Those hourly costs can be controlled by the parties and counsel by understanding that arbitration is an alternative to litigation, and minimizing the use of costly discovery and motion practices customary in court litigation. Although Sherman does not charge for the ministerial case administration time, if your case is being administered by an arbitral association or provider they will have their own filing and administrative fees. In some cases the arbitrator, like a judge, has the authority to assess some of the fees and costs against the losing party as a part of the final award.